Ooops.....They went fast. They were fetching a pretty penny too. Blink and they are gone.
I don't like linking to dead ends so I skipped the ebay auctions.
Meanwhile, let's stroll down Memory Lane with Bill and Hillary and Al
This is the very item that was on Ebay earlier this week: Note that the value of the button might be inflated because of the misspelling of the word 'Travelers'.
Thanks to The Daily Caller for the three icons shown above.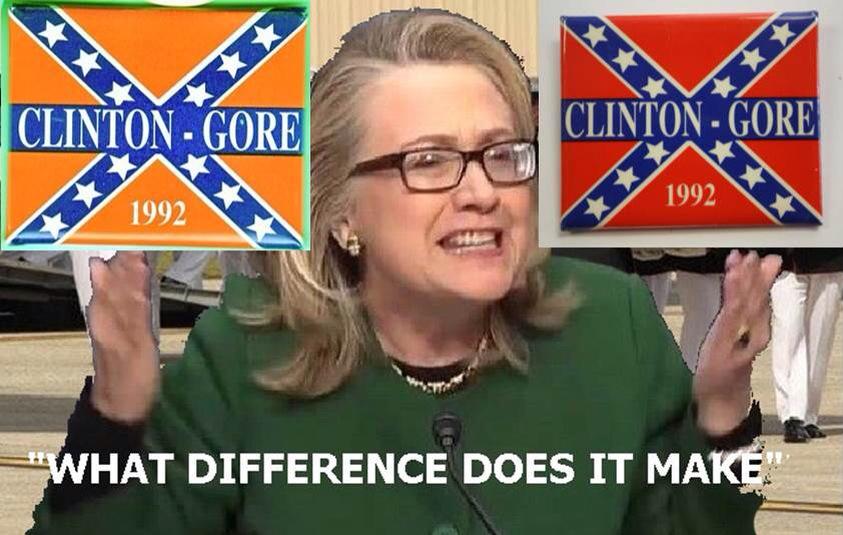 I grabbed this from FireAndreaMitchell.Com...On our blogroll